PARENT SOCIETY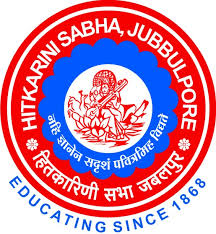 HITKARINI SABHA
Hitkarini Sabha, Jabalpur for the first time ushered into the history book, in the year 1868, eleven years after India's first freedom movement. From its humble beginning with a single school, Hitkarini Sabha  now manages several schools and colleges employing hundreds of qualified teachers and educating several thousand students.
It has the confidence of the society at large as is evident by the donations it receives from time to time from various individuals and social organizations to establish educational institutes as well as to support the education of the needy children and young adults.
Hitkarini Sabha is a leading nationalist educational non-profit organization of central india in Jabalpur with unique contribution to the freedom movement and has promoted the moral, social and intellectual interests and well being of the people, by extending literary and teaching knowledge.
It has been the endeavor of Hitkarini Sabha to bring to this region of the country, the streams of higher education which were hitherto not available and for which students of this region had to shift to other states. It is to fulfill this goal that the pioneering effort of Sabha has resulted in its imparting value based higher education in the fields of law, science, commerce, computer, engineering, nursing, dentistry and architecture. Hitkarini Sabha is fulfilling its commitments towards social mission by providing the students a unique opportunity to equip themselves for a rewarding career in the society, industry, business, research and development, politics, judiciary, administration and social work.
With members representing different social segments, professions and walks of life, Hitkarini Sabha understands the society's changing requirement. Thus while attempting to keep education affordable as much as possible, Hitkarini has grown and reinvented itself time and again and with the support of the citizens at large, it hopes to continue doing so for decades to come.